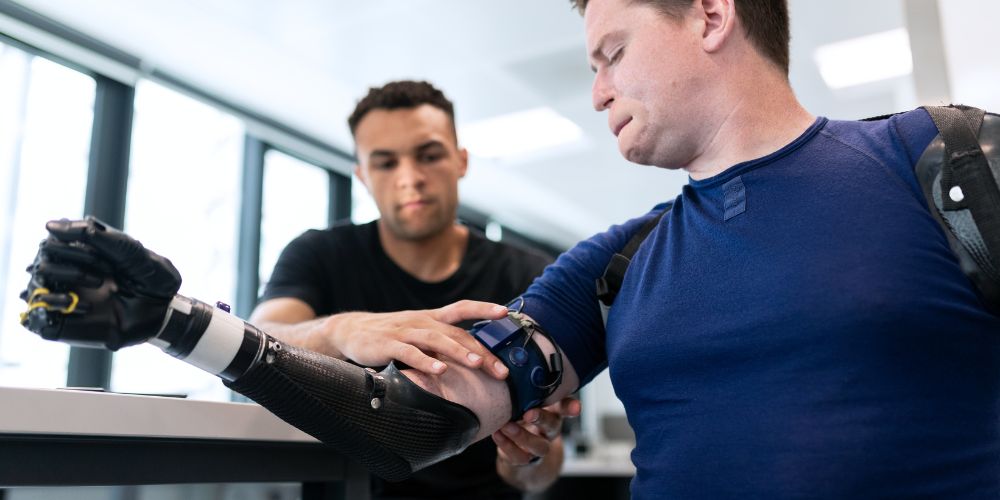 Getting the right prosthetic is essential.
Prosthetic limbs are pretty expensive and have a significant impact on quality of life.
But choosing a prosthetist can be a daunting process.
Whether you're choosing your first private clinic or reviewing your options, make sure you're considering the following points.
Distance
When choosing a prosthetic clinic or Prosthetist, think about the travelling distance to where you are. You will need to attend many fitting appointments over a long period of time. There aren't many clinics in the UK, so you may need to travel long distances to get one that ticks all your boxes. Do you need to drive to the clinic or take public transport? Will the appointments rely on someone else driving, or will you need to pay for a taxi?
Credentials and Qualifications
The law requires that Prothetists are members of the Health and Care Professions Council (HCPC). The entry requirement is a degree or apprenticeship qualification in prosthetics and orthotics from an approved supplier. The HCPC requires members to understand "Continuous Professional Development" or CPD. This means that all members must undertake a required level of courses, qualifications or training to keep their skills up to date. You can check if they are compliant on the HCPC website.
A good private prosthetist will have the above qualifications and will provide evidence, so feel free to ask if you can't find the necessary qualifications. You can consider this a red flag if they refuse to provide proof of the qualification.
Prosthetist Personality
It helps to be on excellent terms with your Prosthetist. As many factors can complicate prosthetic limbs, such as hobbies, lifestyle, careers and family, getting a prosthetist who understands you is crucial. Some clinics might ask a few questions to help match you with a prosthetist that suits your needs, while others may not. It's worth meeting with a few different prosthetists for consultations before committing to a clinic to create your limb.
Go with your gut. If something feels wrong in the initial conversations, listen to your instinct, and find someone else. This is your limb and your life, and you deserve the right Prosthetist!
Additional Benefits
Some clinics have additional benefits such as Rehabilitation centres, therapy, activity days, or personal training. Some are free, within a package with your limb or at additional cost. Exploring these other benefits can help improve your recovery and help you break your personal bests.
Price
Prosthetics can be costly, so ensuring what's on offer is within your budget is vital. Ask about pricing and additional costs. Some prosthetists can be cagey about price, and others will be completely transparent. Checking with the clinic to see how they respond to pricing queries can help you avoid hidden costs.
Range
Check the range of limbs that the Prosthetist can offer. There are different limbs for different uses. You can chat with the clinic or Prosthetist about what limbs you might need. Do you need something to help you get back into drawing? Or perhaps you need running blades? Or a specific attachment to help at work. Find out what standard and custom solutions the Prosthetist can offer.
Apputee is a resource for those who have undergone amputation or limb loss. Explore our amputee-related guides.